Okay it's not THAT cold compared to basically anywhere else in Canada, but it's cold for us! And it's certainly colder and snowier than it was last winter. I've been hibernating as usual, and knitting loads of things I can't share here! But I do want to share a few newer patterns that might help you through this darkest season.
I had a new hat and mitten set published in Knitty – and even made the cover! We took these photos on the beach in the fall and it was COLD. The hot pink yarn from Mrs Crosby really pops against all the grey.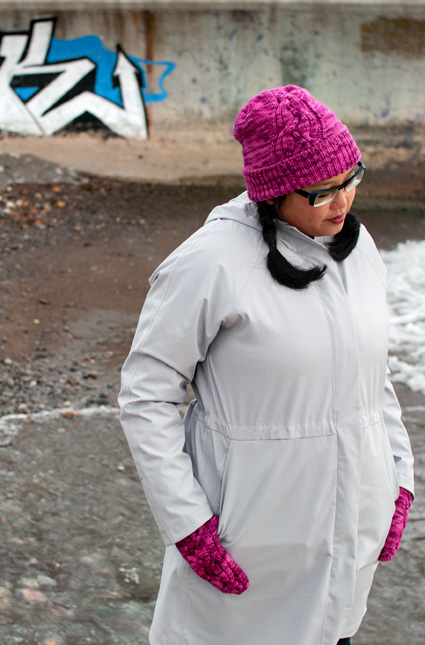 I also released a new version of the Snooker Mitts. Originally worked in worsted weight, the pattern now also includes instructions for fingering weight mitts in 3 sizes. They're great for indoors in the winter, and under your gloves so you don't get chilly wrists!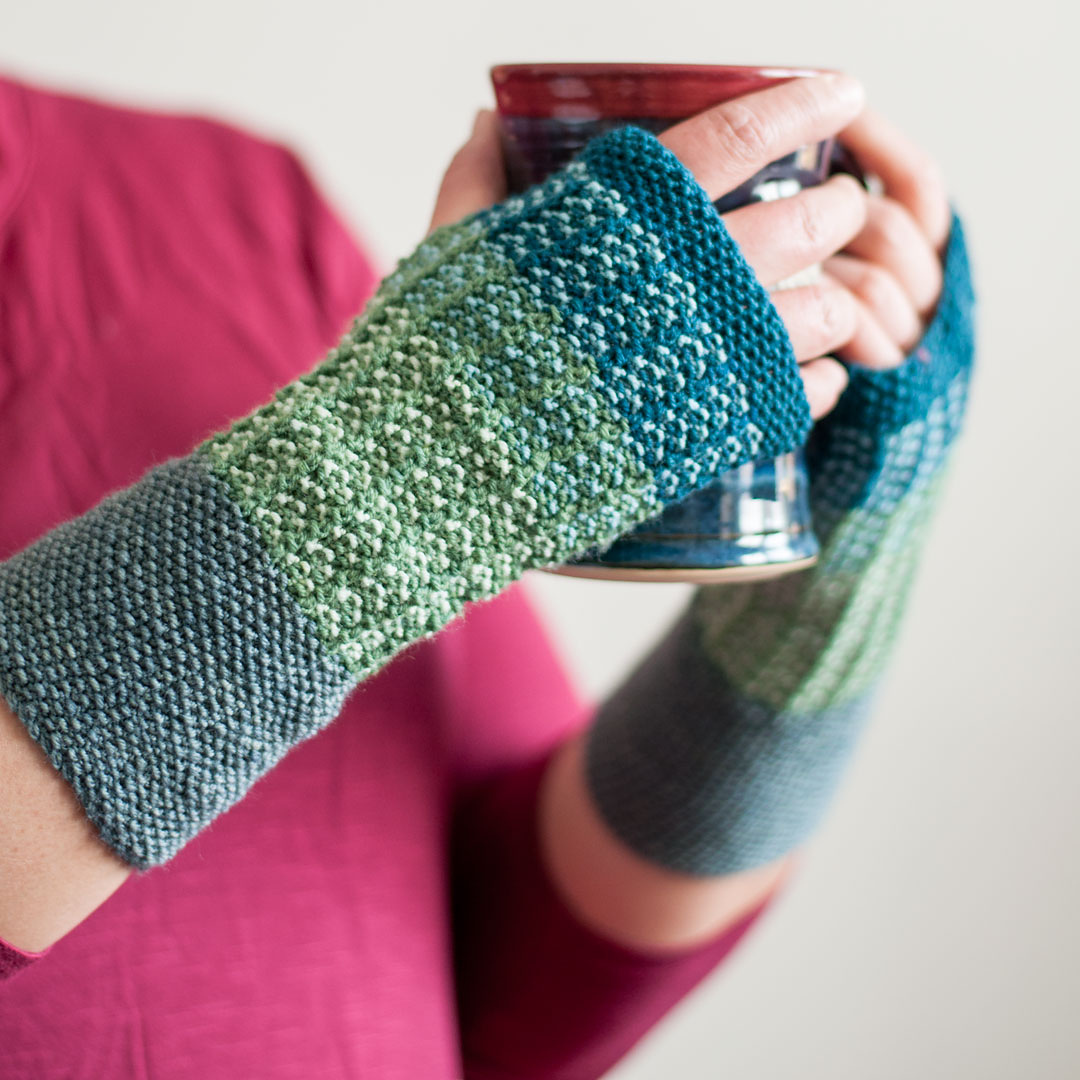 For a bit of colour, I cast on a bulky sweater out of handspun. I don't have much of a plan but we'll see how it goes. I have 2 skeins of this colour way from Hello Yarn, and it should get me through the yoke as well as some sleeve/body.
At the grocery the other day I saw a bouquet marked 50% off that still looked great, so I brought it home and split it into three vases for around the house. I don't usually buy cut flowers but looking at them makes me happy!
Stay warm.