Hello November! The knitting from my last post has grown up into a full-fledged pattern now available on Ravelry: Ingersoll.
Ingersoll is a top down elongated triangular shawl or bandana cowl in an intuitive stockinette lace pattern. The cowl is perfect for that special skein you've been saving, or pair it with a contrast colour for a snuggly shawl. Both begin with a disappearing loop cast on (tutorial included), and a simple ribbed edging provides a clean finish.
Instructions are both charted and written out row-by-row.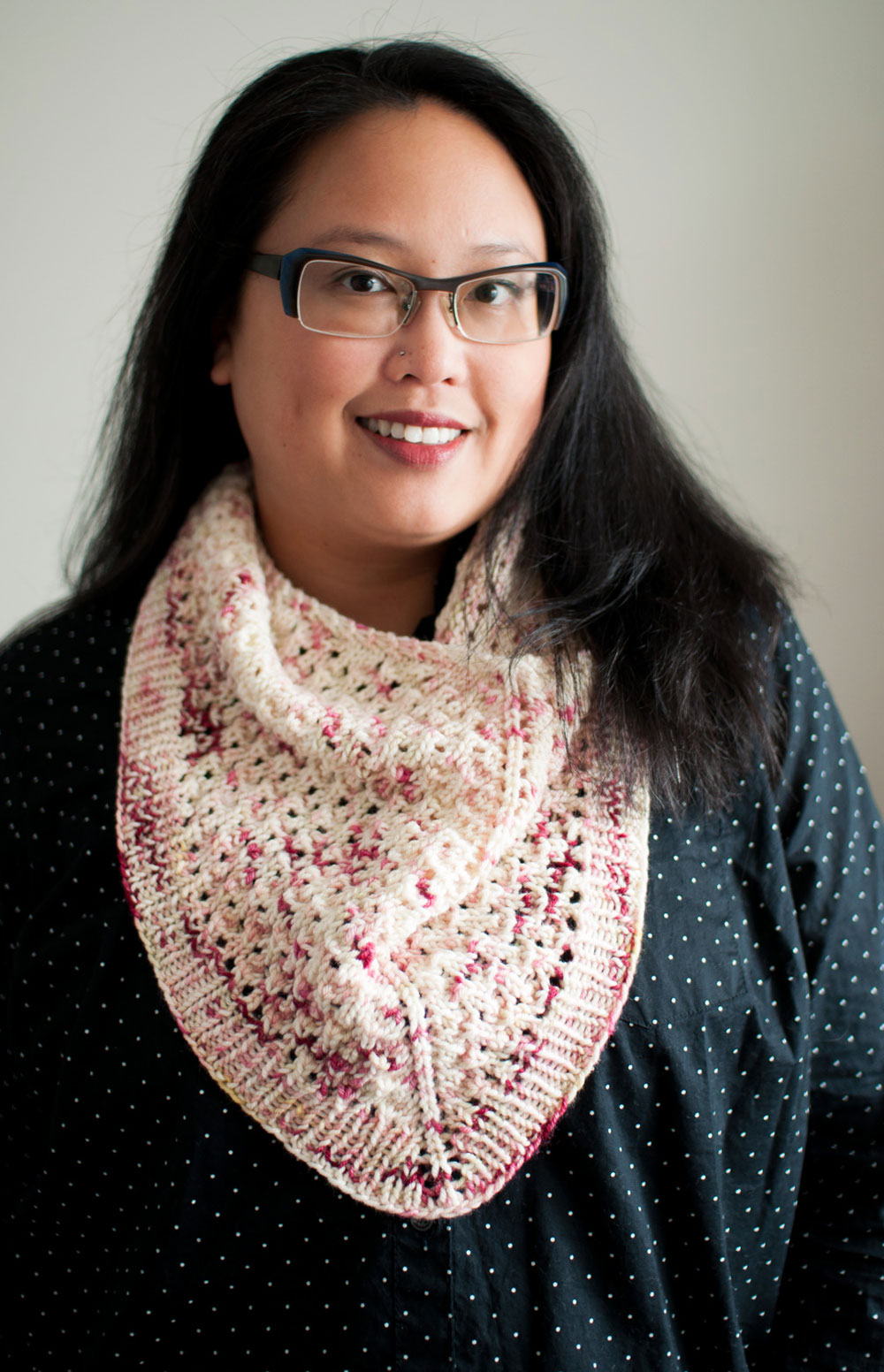 The beautiful yarn is from my friend Lichen and Lace. It's a nice round superwash merino and just takes 1 skein for the cowl (3 for the shawl). The cowl is shown in Orchid, and the shawl in Pressed Flowers (a particularly green skein that I just had to pick up at the Purple Purl) and Linen.
The shawl and cowl begin the same, with a tidy circular cast on and increases at both ends and the centre. You can decide after the first couple of repeats whether you want to join it to become a cowl, or continue working flat for a nice big shawl. The lace is very easy – three of every four rows is stockinette!
Although the skein of Pressed Flowers is only 1/3 of the yarn for the shawl it comprises about half the depth. It's a great way to get that special colourway up next to your face!