It's coming…the time when I change from wool sweaters to cotton ones!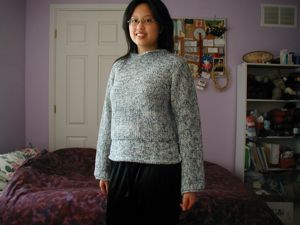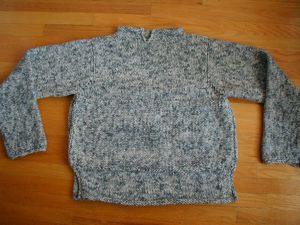 Pattern: "Unisex Knock-Around Cashmere Pullover" from Weekend Knitting
Yarn: Berroco Pronto Print in "Cobble Hill", about 13 skeins (pattern says 10 of yarn of the same yardage)
Needles: US 10.5 Denises
Started: March 2, 2005
Finished: March 20, 2005
It's really quite comfy. See the collar, though? It looks cool laying flat, but it doesn't really stand up or anything when it's worn. Plus one side is pointier than the other and it kind of bugs me. So it'll look more like this: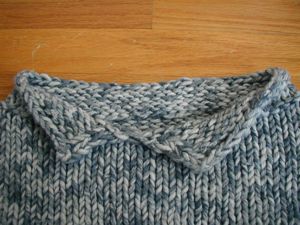 I picked up a zipper from Fabricland today. So we'll see when I get around to putting it in the Lotech…meanwhile, here's what I'm working on: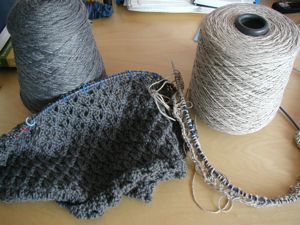 Cozy and the Corset Pullover. I think I'll try to make some headway on the Corset Pullover – I'm lengthening it as well as compensating for the shrinkage factor. Could be interesting!