Guess who came and bought wool today? Her, too.
I am SO damn exhausted – it was a crazy Sunday. But fun, very fun.
Anyway, here's some pics. Just the thumbs today, because I didn't want to resize…but if you open the pictures in a new window, they'll be a bit bigger.
One sleeve of Bella done, the other one is currently in progress…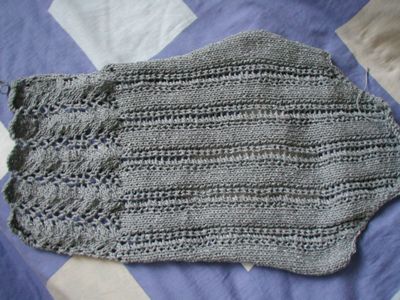 And an "artistic" shot of the zigzag bag. It ain't much, but it's a start.