Title courtesy of the brillant and beautiful Cari. You know how I wasn't going to buy yarn?
Yeah…no.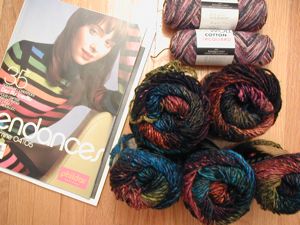 I swear I didn't mean to copy Kelly, but you know what they say about great minds ;). Anyway, I got 5 skeins of Silk Garden, two of Jawoll cotton sock yarn, and a copy of last fall's Phildar Tendances, all at 30% off. MMM, silk garden.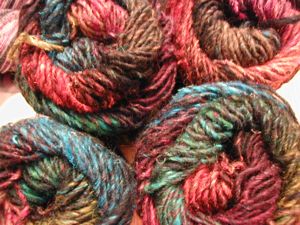 I think I may have left one behind. And now that I've pretty much decided that I want to make a top-down cardi, I may have to go back and get it tomorrow. I should call ahead though, just to make sure that there is actually one left…
I may have also bought yarn from Camilla Valley Farm for the Gibson Girl pullover and some summer tops. Oops.
Ahem. Anyway, I've been working on the Corset Pullover and it's coming along nicely.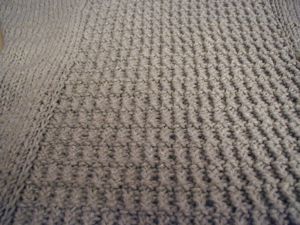 My competitive side wants to finish the sweater before Cari. But that's not nice! I really must try to not think about that. Anyway, the lengthening seems to be working out, but the real test will come when I machine wash this baby.