Uh oh…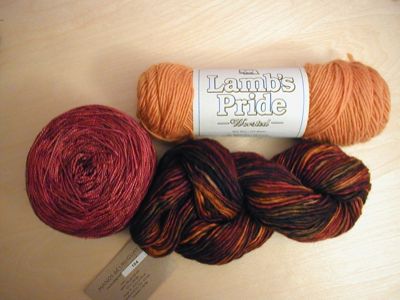 I flexed my new credit card and bought two skeins of Lamb's Pride, two skeins of Manos, and a skein of Silken. Technically, only the Silken is off my yarn diet, because the others are for my Tartan Jacket – I was tired of waiting for the other colours I needed, so I'm going to sub a double strand of the worsted and the manos. Top-down raglan may be flung aside again, but we'll see.
And really, who could resist the power of silken?
Not me, apparently! I'm'a gonna make Clapotis.
ace loan titleloan 401k lawsloan ag calculatorloan lending aircraftloan 500 fastcash paydayidaho loan 12530k loaneducation aes loans80 loan 20 countrywideloans amalgamated home