school sucks. failure, here I come.
And in that vein, the cotton capelet is no more.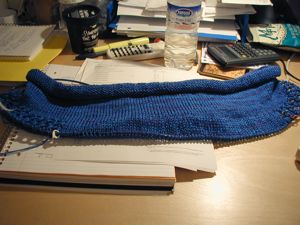 It was going to be way too big. And I don't know that it seems like the kind of thing my mother would wear anyway. I did like the little lacey bit though.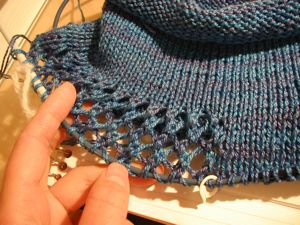 So now I need to find something for my mother, for which I can use 1050 yards of Blue Heron mercerized laceweight cotton (I was using it doubled for this). I'm thinking…triangular shawl?
edit: I found a possibility that doesn't suck. the "not-knit-round scarf" from sally melville's book 2.
Gotta get back to that biology kicking my ass.