I've been working on the Corset Pullover, but I seem to have gotten distracted by some beautiful Silk Garden (colourway 211)…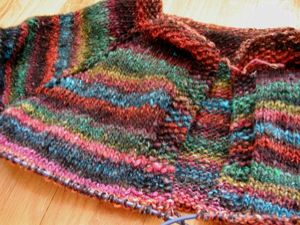 It's just a top-down cardi from my pattern, but with seed stitch edging and it'll have some waist shaping, as well. I've figured that I want the waist minimum to be about 6 inches below the underarm, so I figure I'll just decrease every inch or so till there.
Anyway, so here's the progress on the corset – I'm done the front and a sleeve. I'll get started ont he back shortly, and it looks like I'll have enough yarn, I hope!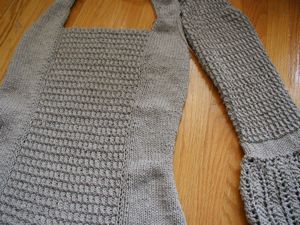 I love the sleeve!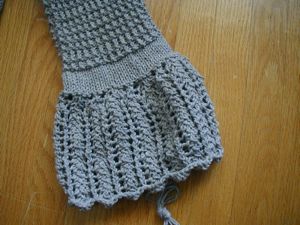 I've got a ton of stuff to do this weekend, and today I dare not turn on the TV for fear of being sucked into the CSI marathon – it would result in a lot of sitting around and knitting, which can be great, but I really do have schoolwork to do. Have a good day off!