one beaded project done.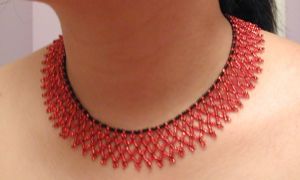 I'm going to make my Aunt E. a neckerchief, I think. Maybe that koigu one with the beads. And as for my sister – she wants a turtleneck shrug. I was thinking Bobbie Bear. I'll have to think about it some more…
also: Wendy is calling it quits? Some people are wondering if it's a hack, but it certainly could be true….at any rate, it's interesting.