First up, some progress reports.
Must Have Cardigan sleeves – I'm about 4″ into the back now.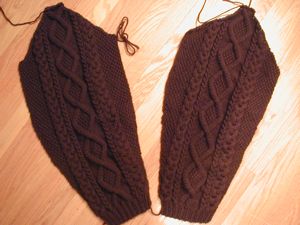 I finished one sleeve of my cabled ribby, and am working on the second one. This one goes nice and fast! Thank you, size 10.5 needles.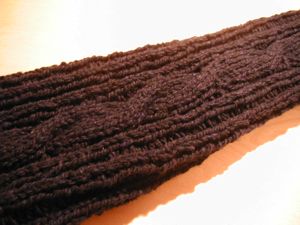 I started a sock for my sister, with Elann Esprit.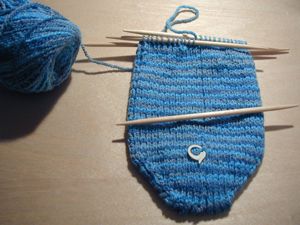 I love the stripes. I love my cute little Brittanys. Unfortunately….this sock is no more. I was having horrible laddering problems (you can kind of see it in the picture, even) even though I've used dpns lots of times with no troubles. This is the third time I'm knitting this sock in under 24 hours! Anyway, this time I'll be extra careful, and if it looks like it wants to ladder I'll start shifting the stitches around the needles a bit. Now I really want to make socks, for me, out of this yarn in "Shades of Grey" – they would be so pretty. Alas, no yarn, because…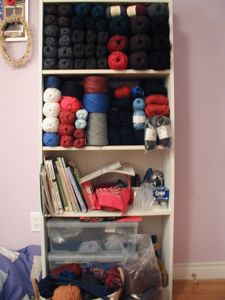 I reorganized my yarn, incorporating all the Highland Wool I've gotten from Elann (it's on the top shelf, on the left).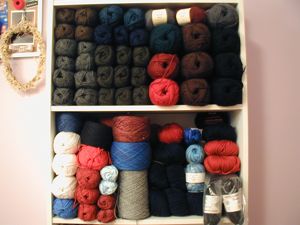 All I can say is….oy. I'd better go knit now.