I knit these adorable kids' projects back in…June? I submitted three ideas and Swans Island wanted them all! Luckily kids' sweaters are much smaller and faster than adult ones. As always, all patterns are available through my Ravelry shop. Links to each pattern page are below!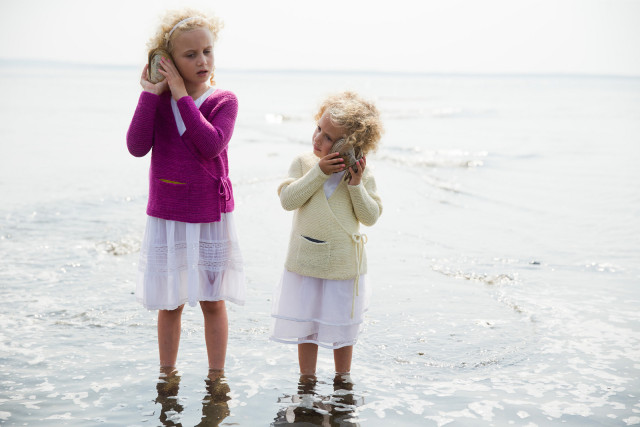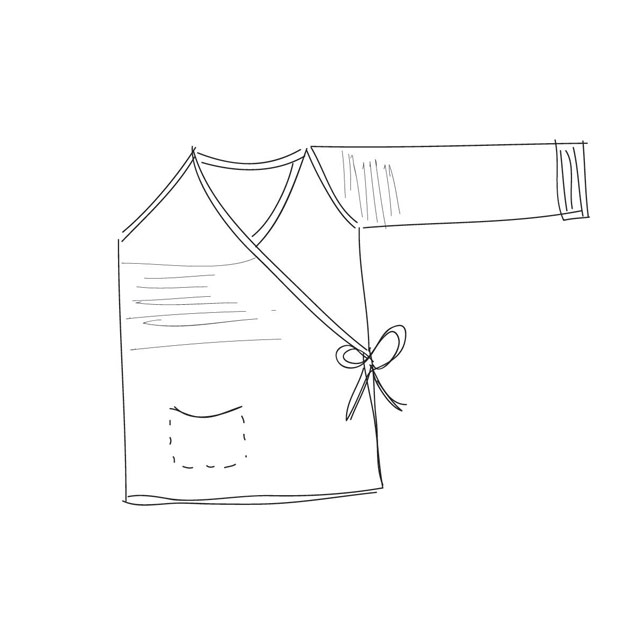 Mermaid cardigan is a seamlessly knit bottom-up wrap cardigan, worked in stretchy garter stitch, with integrated I-cord edgings and a fun contrasting pocket. I love the colours they sent me to work with – the Magenta and Curry go so well together! I also really love that they had another size knit up in different colours.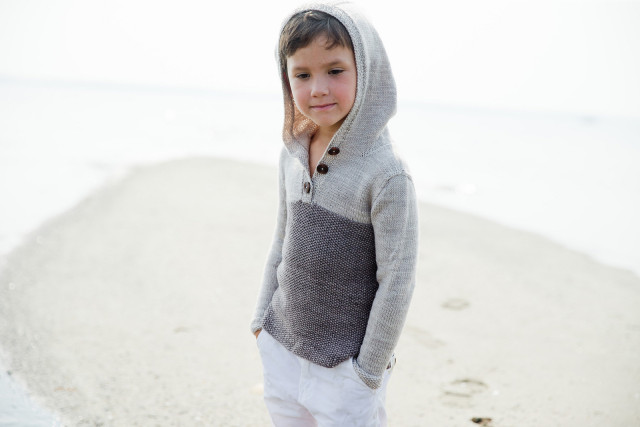 I definitely remember working on the Riptide Hoodie while we were in Amsterdam in June! Riptide is a unisex, bottom-up seamless pullover with a split hem, seed stitch body, and stockinette yoke and hood. The sleeves are worked in the round, and joined to work seamless set-in sleeves. The henley placket makes it easy to get on over the head, and the generous hood is shaped using short rows for a great natural curve. How cute is this kid?!
Schooner Dress is, you guess it, also seamless! This long tunic or dress would be perfect over leggings and a tee for all sorts of running around. It's knit in the round from the top down, with some short rows at the beginning to lower the front neck. There's a cute detail at each colour change, and an optional seed stitch pocket. The little cap sleeves could easily be extended for more coverage, and the sleeves and neck are all edged with tidy I-cord.
I definitely worked on this one in Amsterdam as well, I distinctly remember trying to work out the short rows (ripping, reknitting, ripping, taking notes) while watching random Dutch tv in the hotel.
All of these patterns are worked in Washable Wool sport weight which is organic merino that can go in the washing machine! It is so so soft and knits up beautifully. I have some other Swans Island fingering weight in my stash, but this was the first time I've actually knit with their yarns – it won't be the last.