This is a Big Post.
Item #1: the Weather (how Canadian of me!)
It went from this: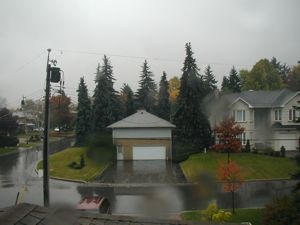 to this: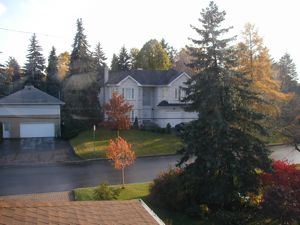 in a matter of, oh, less than two hours. Weather is cool.
Item #2: FO number one: Christmas scarf number one.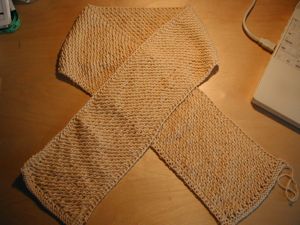 Christmas scarf #1.
Dimensions: about 48″ by 5.5″, unstretched
Pattern: pattern by me
Yarn: Brown Sheep Cotton Fleece (not sure of the colour, it's beige), 1 skein
Needle: US 7 Denise needle
Started: October 27, 2004
Finished: October 30, 2004
Item #3: FO number two: Syncopated Ribs
Finally, a FO picture of it! It's been through the wash and is much more even and completed-feeling. Apologies for the blurry picture.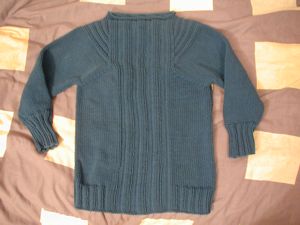 More photos: here and here. By the way, the colour's pretty off in these pictures.
Pattern: Norah Gaughan, IK Fall 2004
Yarn: Lion Brand Cotton-ease in Blueberry, 5 skeins
Needles: US 10 Denise needle
Started: September 24, 2004
Finished: October 20, 2004
I'm currently swatching for my Must Have Cardigan – I Must Have Gauge.
* if anyone knows where i got this line from, you'll get a prize! not a big one, mind you. leave it in the comments, and no googling! also as proof, include the first part of the line.
18l mp3 powodzeniamp3 259 united leeds gloryall 1988 state mp3mp3 20hz tonemp3 popular 1950p mp3 r 18p25th spelling mp3 annualeurovision mp3 1989 Map