This was the view from my bedroom window this morning.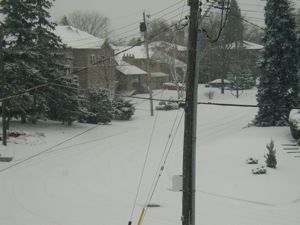 So, the slooooow knitting progress over the last little bit.
A wee bit o' progress on the cotton capelet. Doubled laceweight yarn and 3.75 mm needles, sheesh. But it's coming along with me to lectures tomorrow so hopefully I'll be able to get at least an inch or two done there.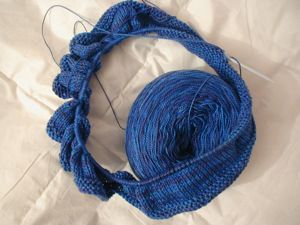 My dad's scarf – I figure I'm about halfway there.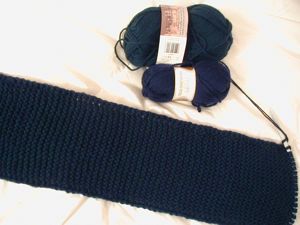 But look! I finished something for a present! It's for my sister, and it's Pasha! Cotton-ease and Lamb's Pride worsted for the yellow bits. Quick and fun, although sewing the wings on was kind of a bitch. Isn't it cuuuuuute? (Sorry about the darkness of the picture – the perils of indoor nighttime photography.)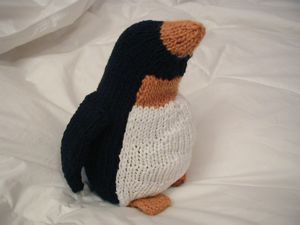 I've had such a hard time concentrating on studying today. It was bad, I really needed to get some stuff done…oh well. There's always tomorrow. Note to self: buy cheetos, bawls, and coke on the way home. They really do seem to do the trick. Also, here is proof that knitting is the most important thing on my mind.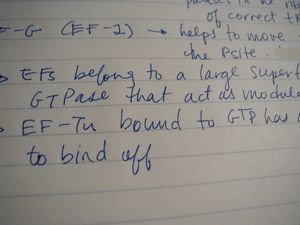 That should say "bind to", not "bind off"! Harharhar.
One more shot of the pretty snow before it gets washed away tomorrow.
Stay warm!