The completed sari silk scarf.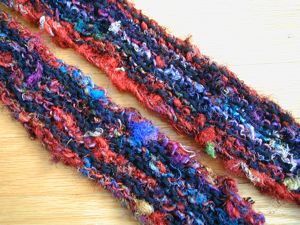 And the start of my father's scarf. The green strand is Patons Classic, and the dark blue is the Peruvian Highland Wool from Elann.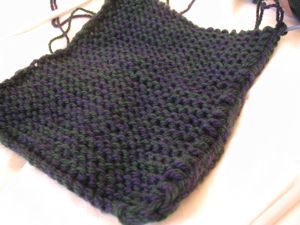 A shot of the blocking party in my basement tv room!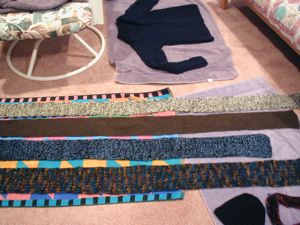 Tomorrow's going to be a busy day – two lectures, then in the hour between my class and work I need to go to the library to photocopy things and return books; go to courage my love to buy buttons for my ribby; and eat lunch.
I'm officially out of Denise cords, except for the uber-long ones. I suppose this means I should finish some projects, eh?