I finished the body of the ribby cardie and joined the sleeves.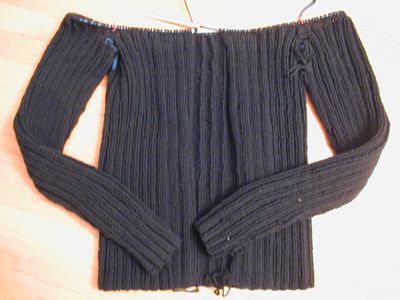 Click for bigger.
And progress on the kitty hat (none since yesterday)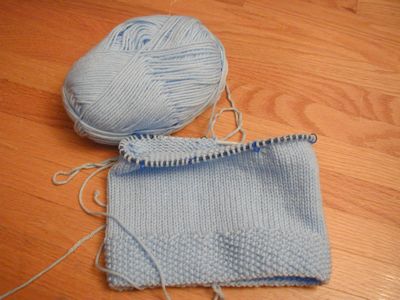 I really need to study this weekend (exam on Monday!) but I've got my eye on finishing at least the knitting on the ribby. And I'm also thinking ahead to my next project…making this: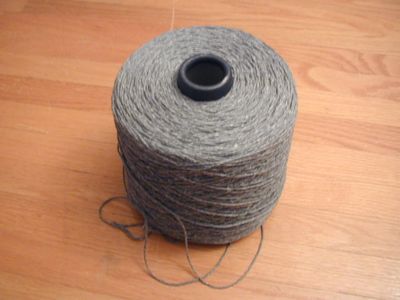 into this (cardigan version). Click the pic for a blurry closeup of the colour.
Books I ordered from Amazon.ca through my friend (she has a credit card) have arrived! So the piano transcriptions of "The Unauthorized Biography of Reinhold Messner" and "Whatever and Ever Amen" by Ben Folds Five may distract me a little in the coming days.