Ask, and ye shall receive (to the best of my abilities). Click for big on all the pics.
First up, the 2x2x3x1 Ribby Cardie from Chicknits. Pattern not available anymore.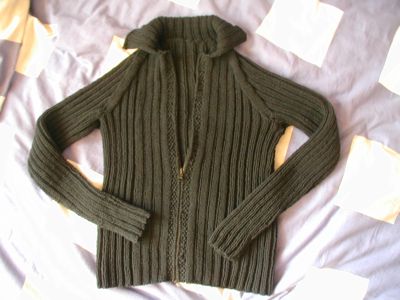 Done with Lion Brand Cotton Ease that my parents bought in the States, 5 skeins on size 8 and 9 Denise needles and Clover Bamboo dpns. I doubled the size of the front seed stitch band, and altered the collar. It's comfy!


Now for works in progress: my top-down.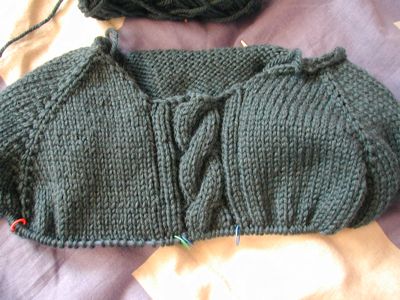 It's a little darker in real life, but the pic is pretty close. I love the cables – they really pop!
And finally, Bella.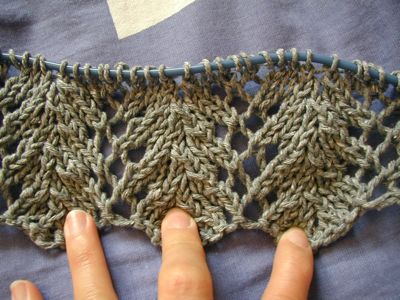 This Pop-up generator is most awesome. Thanks again, Carrie!
Gotta run, lots of things to do today!