Arghh. My computer/internet/router reallllly weren't cooperating last night. Anyway, here's a bit of an update.
A shot of my Jo Sharp Silkroad from Elann (it's dark blue):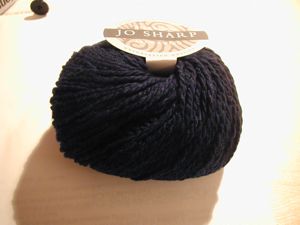 Must Have sleeve progress: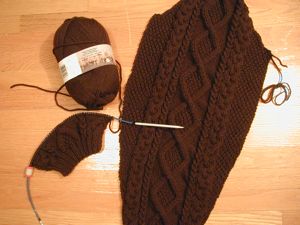 I bought yarn. And needles.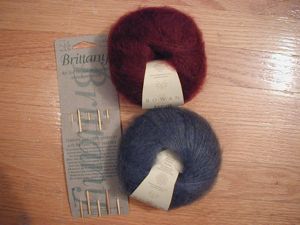 Two skeins of Rowan Kidsilk Haze, in burgandy and steel grey (my names), and a set of Brittany double points. The needles are for my Koigu gloves, and I'm planning to do legwarmers with one strand of black Classic Wool and one strand of one of the KSH. I haven't decided which yet – I keep flip-flopping. Any suggestions?
I took more pictures, but I'm going to save some for next time. Meanwhile, this is what I'm working on for school…