Progress pics! Just thumbnails today.
Cabled top-down: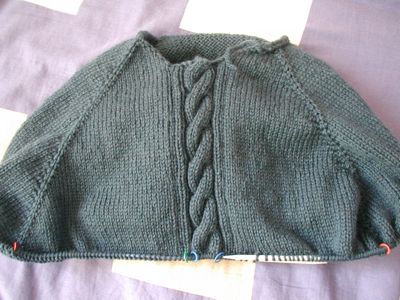 I still need maybe an inch or so before I can put the sleeves on holders – hopefully after the next cable repeat.
Bella:
Plugging away on the back. I'm nearing the point where I need to do my waist shaping.
Just for kicks: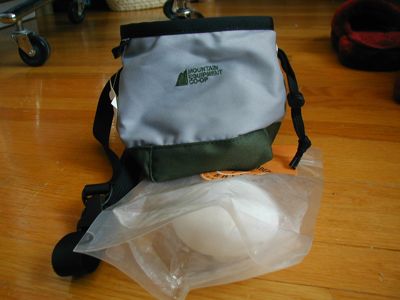 My new chalkbag and chalkball from Mountain Equipment Co-op (love 'em!).
Hmmm. I just realized that I didn't take a picture of my kitty hat. Ah well, next time!