Edgewood is my new little pattern collection, featuring three wrap cardigans and a cowl, in yarns from some of my favourite indie dyers!
You can purchase the full collection on Ravelry for $24 Canadian.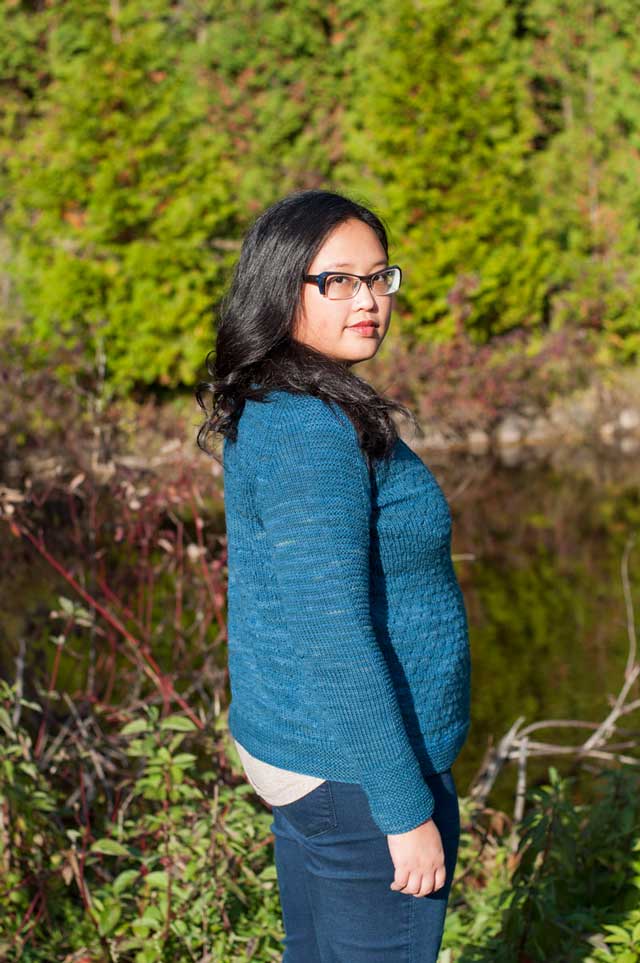 Koppen is a bottom-up seamless raglan, with a subtle texture stitch and garter stitch accents. The fronts overlap at the waist and can be closed with one button or i-cord ties. The beautiful Johanna from Dirty Water Dyeworks is so bouncy and elastic, comes in enormous skeins (250g/8oz) and is so soft!
Fave, queue and buy Koppen on Ravelry.
Since you'll probably have a bit of yarn left over from those large skeins, I worked up a quick cowl to match! Koppen Cowl starts with a provisional cast on and interesting perpendicular i-cord and garter stitch edging. The body of the cowl is worked in the round in the same "raindrop stitch" as the cardigan, and the top edge is worked to match the cast on. This one is a super quick knit!
Fave, queue and buy Koppen Cowl on Ravelry.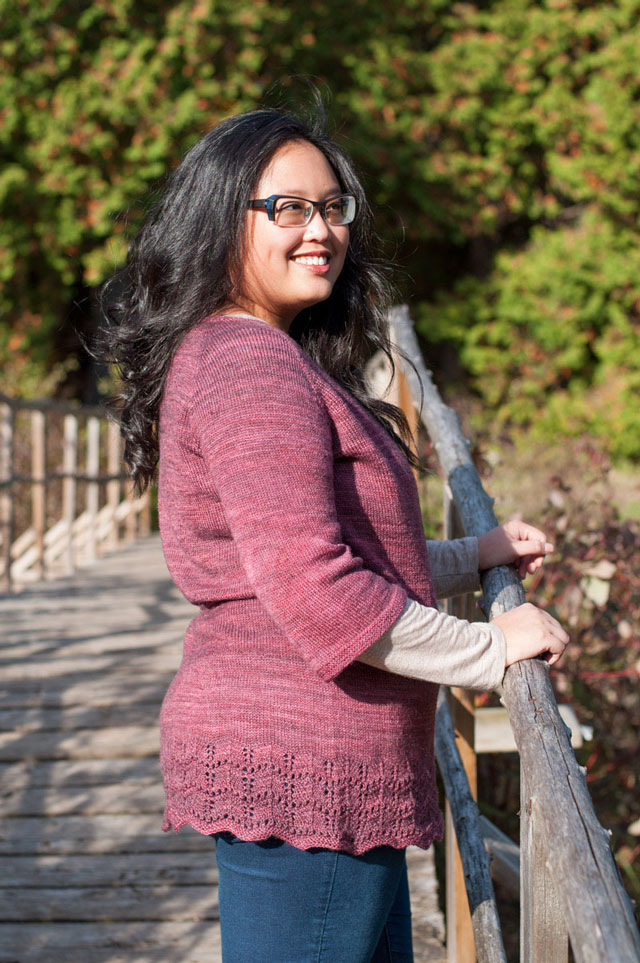 I used Anzula Haiku for Llanos, a top down sweater that's perfect year round! This one takes a bit of time in fingering weight yarn, but it's so worth it for such a lightweight, easy to wear sweater. The extra-long body is knit flat, with a bit of flattering waist shaping on the back, and a fun and easy lace ripple pattern at the bottom edge. Row by row directions for the lace edging are included. I've worked elbow-length sleeves (which I also love worn over a long sleeved tee shirt!) but also included are directions for full length sleeves.
Fave, queue and buy Llanos on Ravelry.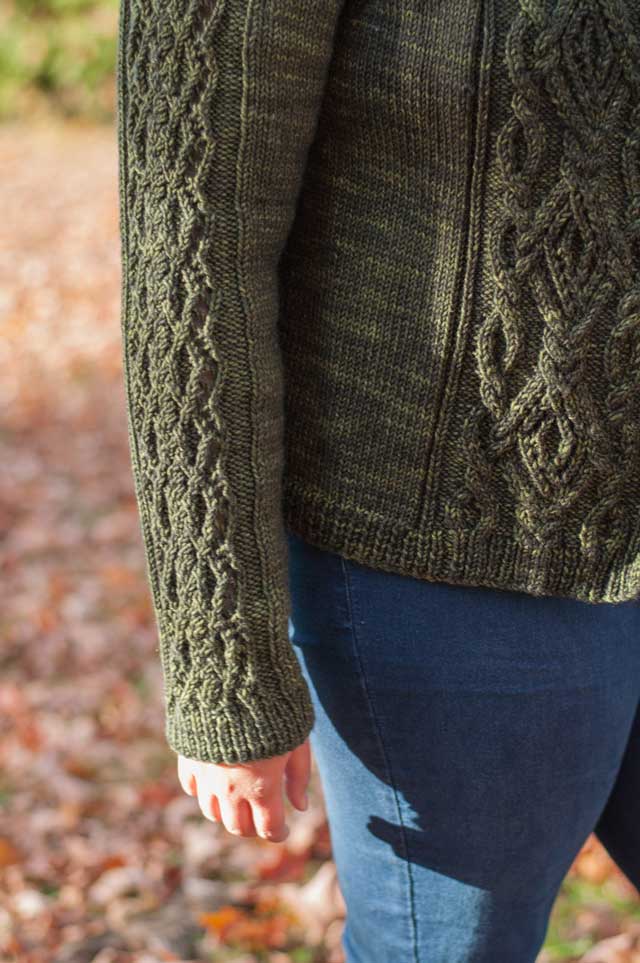 Finally, Norrland is the most complex sweater of the bunch, and I'm very proud of it! This awesome worsted weight yarn from Zen Yarn Garden is a really lovely deep dark green (colourway: Romi's Garden) and has great stitch definition, perfect for all those cables! The extra-wide fronts overlap and close at the cowl neck with a single button. Norrland is worked in pieces from the bottom up, and sewn together. All cables are provided in chart form only.
Fave, queue and buy Norrland on Ravelry.
Big thanks to Dale for taking these beautiful photos! We took them at Edgewood Camp near Guelph, ON, at a friend's awesome post-wedding celebration. The autumn colours are so gorgeous and so fleeting – now all the leaves have blown off the trees!