I started a top-down cardigan with the Manos, and it's beauuuutiful. The colours are darker/richer than they look here (the sun bleaches everything out…)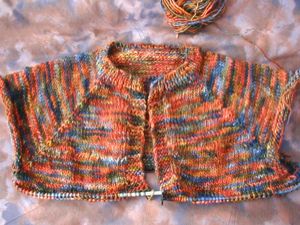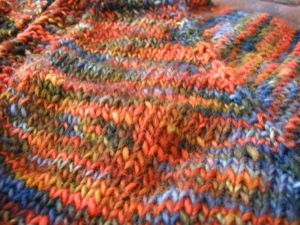 It's working up really fast on 5 mm needles – I'm past the armholes and am doing the body. I'm going to use Manos past the boobage area (cause just cutting it across does not look nice) and then switch to the burgandy Patons. I'm alternating between the two skeins of Manos, because although they have the same colour number they are vastly different. So I'm cutting and felting the ends together every couple rows. Turning out well, no?
No more new projects until I finish something or three.