Progress pictures!
First up, for the kitty hat along:


On 5 mm Denise needles, with Bernat So Soft – the seed stitch is a bit wide, but I'll just do a little less stockinette. No rush on this one, so it may lay quietly in the background…
Next up, the Ribby – an ethereal picture to make the black ribbing more interesting.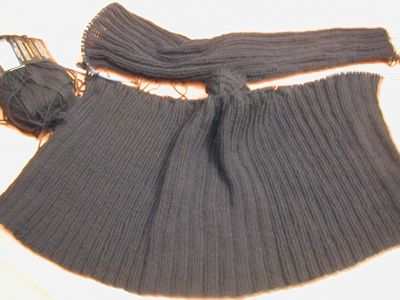 A little over ten inches of the body is done.
But I'm still working on the second sleeve: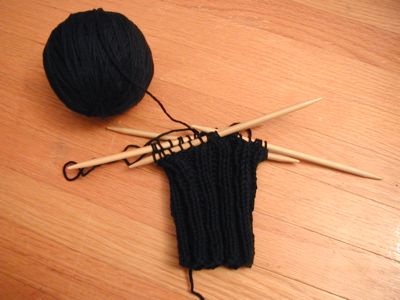 I'm on five dpn now, and I think it's finally coming along.
I didn't knit much today because I went rock climbing for the first time. It was soo cool. I had really had an itch to do something that would make my muscles exhausted and sore (achieved that!). I'm not too brilliant at it yet, but I'm definitely going to be doing this often! It does tire the fingers though, so I may have to settle for only 6.5 days a week of knitting :D