Kitty hat done!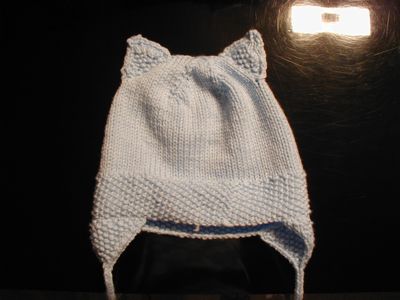 The back of Jenna – still working on it. Had to frog an inch…argh!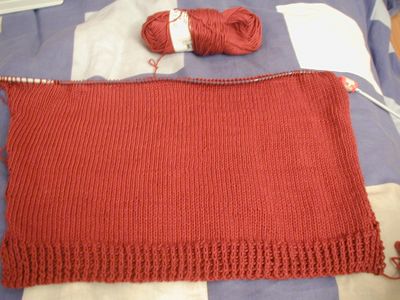 And a picture of most of the Classic Wool I picked up on my 2 trips to Lewiscraft.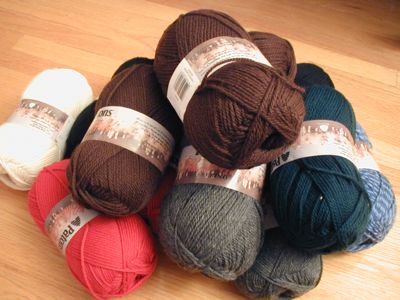 The red and the green are off in this picture. So it turns out I'm really drawn to that dark gray mix – I bought another today without realizing I had bought one the last time!
It's going to be hot hot tomorrow – I think I'll wear my eyelet skirt.