So many of my projects need to be kept under wraps for now, but I did finally pull out the spinning wheel for the first time since we moved. I want to do some weaving with handspun, so I'm trying to remember how to spin thicker!
This is a bag of odds and ends from Into the Whirled that I bought at Rhinebeck 2015, just short bits of different colours and fibres. Fun!
I used the jumbo head for the Lendrum so that the whole thing would fit on one bobbin as singles.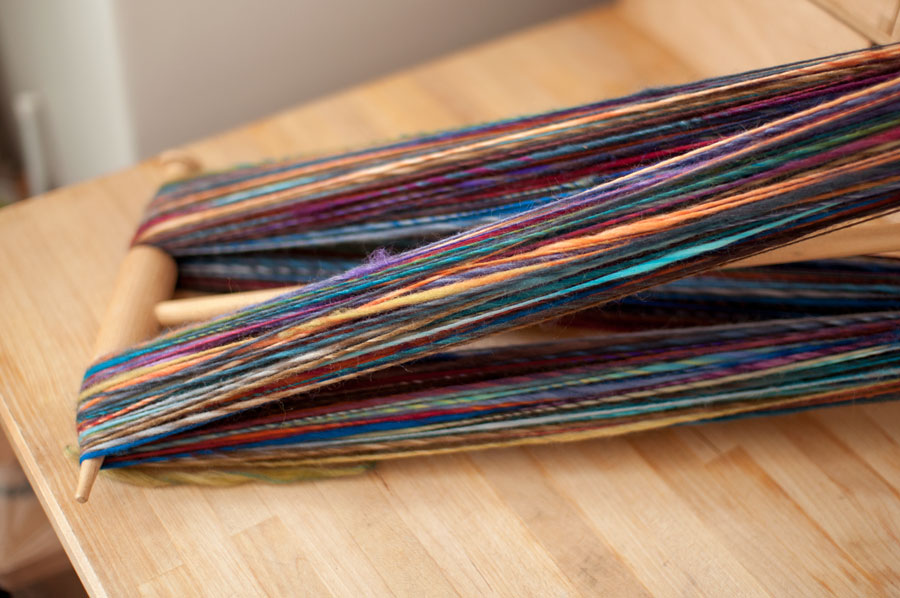 I haven't washed the finished skein yet, but it looks pretty nice. It might have a little too much twist, but that's okay. It does seem to have kick-started my spinning again!
Also, I started weaving in the ends on this beast! The finishing is going to take quite awhile but there's lots of winter left to wear it.