I finished this cute summery skirt.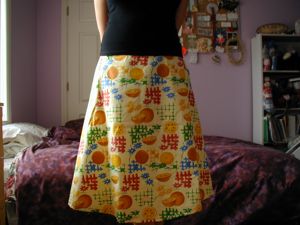 It's 100% cotton. It's unlined, so it's very light and swingy! It was a pain in the ass though…ah well, I'll know for next time – follow logic and not the pattern.
I've also been knitting – doing the waist decreases on Soleil: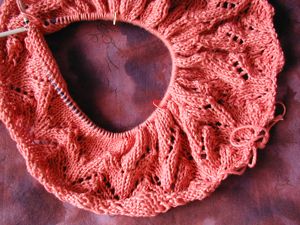 Spinning, too – I started spinning up the dyed Wensleydale top. I think I might finally have gotten the drafting thing a little better, because this is quite a bit thinner and a bit more consistent than what I was getting before.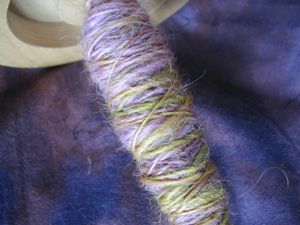 Last but not least, I finished my first bag for sale!
Both inner and outer material are 100% cotton, preshrunk. Outside a black and white fish print, inside purple check. The straps are 100% acrylic, but are flexible and soft like cotton. In the second pic, the bag's holding 3 skeins 1 balls of yarn and isn't even half full! Dimensions are approx 11″ x 4″ x 10″. Special intro price is $25 USD or $32 CDN which includes shipping! Email me if you're interested – I take Paypal (balance transfer only) or personal check.
I'll be setting up a temporary page soon for this stuff, and I'm trying to get my new website up and running too! I'd better get to work!
amputee photos sexadora sexphone sex 35palicia porn machado3movies pornporn s white 1940 blackswift a modest analysis proposalporn adolescent asian Map